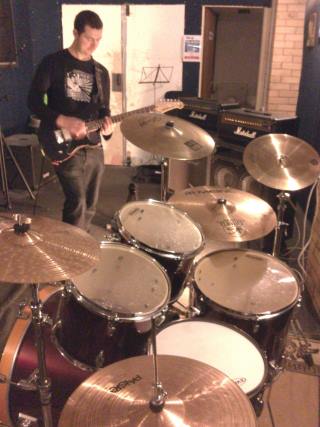 What my students say about my playing and teaching abilites…
"Easily the best guitar tutor I've ever been taught by" – Jake – Student
"I learned more in 8 weeks with Dan than I did in over a year of trying on my own" Kate Shaw – Administator
"Dan is an exceptional guitarist. It`s a pleasure to be taught by him and watch him play" Dave Rodgers – Call Centre Agent
"Within an hour I was playing a song, an actual song I know! Before my lessons, I was struggling, but cheers to Dan, he has really helped. He`s got me excited to be a guitar player!" Rob – Chef
"In 4 months I`ve gone from being completely hopeless to being able to play and sing some of my favourite songs!" Gemma – Student
"Dan's an awesome teacher and each lesson I come away learning a new insight into different aspects of guitar playing, whether a technical side such as scales and chord names, or strumming patterns and finger picking tips, and ironing out any bad habits, The lessons themselves are always enjoyable as hes easy to be comfortable around.
With Dan's guidance and individual practice at home I now enjoy them and I'm always eager to tackle new songs. I would highly recommend Dan to anyone looking for private lessons, beginner or advanced." – Laura Smith (Student)
"Dan is an excellent guitar teacher, he`s so friendly and patient and his teaching means you make so much progress so quickly. I couldnt recommend him enough" Nathan Whitehouse
What the media and fellow musicians think of my released music…
"A great modern progressive player!" – Paul Goodyear (fellow guitar tutor – Cardiff)
"Apollo Creed builds from a patient, steady beat, something A Perfect Circle or Tool would be proud of. The lyrics fit the comforting, sensible melody plucked from Guitar, until. IT springs to life and the song transforms. Dan Thorpe slams and grinds out a powerhouse of a riff, perfectly accenting Mark Vincent's flawless vocals.
Swinging and crashing, this controlled inferno takes you on a journey and you feel every step, every beat, from your tapping feet to your hammering fists." –  Rob WK -Radio DJ for Midlands Metalheads Radio (about the track Apollo Creed)