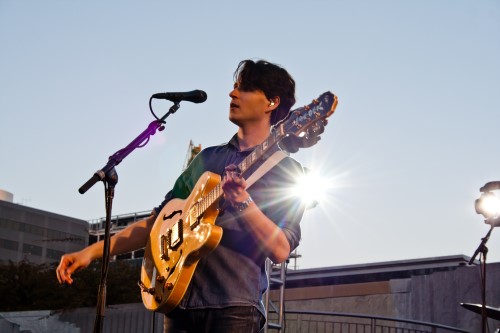 There are so many great bands and artists out there that don`t get the recognition they deserve. I`ve been playing the live circuit around the Midlands (UK) with my current band Ribdonor for about a year now and in that time, I`ve seen some fantastic unsigned local bands as well as been introduced to some awesome unsigned bands from around the world. I want to help in a small way to get bands from all over the world the exposure they deserve. So, if you`re in a quality band, and have some recorded material, get in touch.
Each month, I will be picking a different band to be featured as the `Artist Of The Month` where there will be a blog post written about the band which will be seen by 1000`s of unique visitors that this website gets every week. Just email me at hq@rockstarguitartuition.com or via our contact page.
Your music can be in any style as long as there are guitars (this is a guitar site aftertall) and there is some `rock` influence. So, if you`re djent, indie rock, grunge, metal, prog,  thrash, electronic rock, etc – send in your stuff. Any style of `rock` music is welcome. I will listen to all submissions and I will try to get back to everyone who sends in their music, with a thank you and hopefully a bit of feedback. Even if you don`t win, you will get a mention at some point (probably Christmas time) where I will compile a list of everyone who has entered for 2013 with a link to your Facebook/Bandcamp.
To enter, all I ask is you put a link to this site – your favourite blog post or the home page (rockstarguitartuition.com) will do, on your website if you have one. If you don`t have a website, just share our Facebook page here. It`s not a neccessity if you would rather not, but it would be appreciated. Contact me with the following to enter:
Band name:
Website:
Facebook:
Bandcamp:
YouTube:
Location:
Short bio (if you have one)
URL that you have linked this website on:
You can either email me 2/3 songs or send me a link to your best tracks to hq@rockstarguitartuition.com or via our contact page.
…and I will be in touch. If you want to send a copy of an EP, please contact me for my address. Good luck and remember to support unsigned music. We are in this together. I really want to create something special here. A hell of a lot of nsigned music is too good to fall by the wayside.
Look forward to hearing your entries.
Cheers!