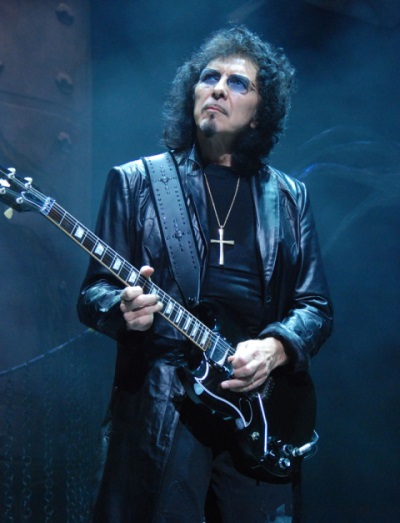 So, you have probably been playing guitar for a little while and now you want some easy guitar songs for beginners . Well, here`s 40 absolutely brilliant songs which are fun to play and most people will know most of them. I have created two lists. The first one is your more obvious, classic rock and punk songs, from 1964 to 1991. The ones everybody will know and will love to hear you play. You can`t fail to impress when playing these. The second list is far more modern with the earliest song dating back to no earlier than 1991. These tracks are by the sort of bands that a lot of rock fans these days love, especially some of the younger ones.
Some songs you will no doubt find easier than others,  as some people are better at some things when starting out and not so good at others. Don`t worry if you struggle with one or two of these songs. If you learn them all, you be a far better player for it, and you`ll have a great repertoire of tracks in your arsenal if you in a covers band or want to do covers with your own band.
Likewise, some sections of these songs are undoubtedly harder than other sections, such as the solos, so focus on all there rhythm parts first, and if you feel brave, and have the skills, attempt the lead parts after. Be warned, though, some of the leads are very advanced, such as the solos in `Enter Sandman`.
Take a look through, and see if there are any songs that take your fancy. If so, choose it, try and learn it by ear, and if you get stuck take a peek at some tab or a video tutorial, then try and work some more out, and so on. Here`s a post on Learning songs by ear to help you.
Print the list off, and once you have one down, cross it off, and move onto the next one. Once you get all of these down, you all are a much better player for it, even if you are already of an intermediate standard. You can never learn too many songs, there`s always a new skill you`ll learn, no matter how good you already are.
Each time you learn a new song, you`ll develop many new skills such as, technical skills, e.g. chords, hammer-ones, strum patterns, etc or songwriting skills, such as chords progressions, structure, key changes, etc.
Classics
In no particular order, here are twenty of the most requested, sought after, and most over played, Easy guitar songs for beginners that have been blasted out in guitar shops or teenager's bedrooms in the history of rock music, (probably).
This may be controversial to the uninitiated, but there is no `Stairway to Heaven` here. "What! No Stairway?" I hear you ask. Well, contrary to popular belief, (stop watching Wayne`s World), `Stairway to Heaven` by Led Zeppelin is a pretty tricky song to learn for a beginner. There`s quite lot going on, and it`s definitely harder than the tunes on this list.
So, we have that out the way, phew, without further ado, here is the list of easy beginner rock, punk and blues guitar songs, dating from 1964 to 1991.
20 beginner guitar songs
Black Sabbath – Iron Man
Pink Floyd – Wish You Were Here
Led Zeppelin – Whole Lotta Love
Deep Purple – Smoke on The Water
Cream – Sunshine of Your Love
AC/DC – Highway to Hell
Judas Priest – Breaking the Law
Motorhead – Ace of Spades
Van Halen – Ain`t Talking `Bout Love
Aersomith – Dream On
Guns N' Roses – Don't Cry
Free – All Right Now
Kiss – Rock and Roll All Night
Queen – Another One Bites The Dust
Sex Pistols – Pretty Vacant
The Clash – I Fought The Law
The Cure – Boys Don`t Cry
The Beatles – Love Me Do
The Troggs – Wild Thing
The Kinks – You Really Got Me
Modern
If you`re like me, or many of my students, as in under 30, and love those older tunes, but grew up more modern rock, this list is probably more for you. Here are some of the greatest tunes from post 1991 – the present day. There are some absolute corkers on here, and again they are pretty easy beginner guitar songs.
A lot of students ask me to teach them songs by bands off this list but not necessarily these songs. They usually pick something much harder!
For instance, recently, a student of mine is a huge Dream Theatre fan and wanted to learn `The Glass Prison`. When you`ve only been playing guitar for two months however, that is pretty ambitious. I suggested we go through `Wither` instead and tackle parts of `The Glass Prison` over the course of time.
So, if your` into modern rock, metal, grunge, nu-metal, prog, or djent, here`s the list for you!
20 easy songs to learn
Nine Inch Nails – Hurt
System of a Down -Sugar
A Perfect Circle – 3 Libras
Soundgarden – Room a Thousand Years Wide
Deftones – Change in the House of Flies
Linkin Park – In The End
Foo Fighters – Stacked Actors
Metallica – Enter Sandman
Alice in Chains – Angry Chair
Muse – Supermassive Black Hole
Red Hot Chilli Peppers – Californication
Queens of the stone age – The Lost Art of Keeping a Secret
Audioslave – Like a Stone
Incubus – Talk Shows On Mute
Silverchair – Freak
Weezer – Hash Pipe
Dream Theater – Wither
Nirvana – In Bloom
Tesseract – Concealing Fate. Part 1: Acceptance (Clean guitar parts)
The Smashing Pumpkins -Today
There`s your list of 40 easy beginner guitar songs. Some you will no doubt find easier than others. Some you may spend half an hour on, others you may spend a few days just tackling the main riff. Either way, stick with them, learn as many if not all of them, and your playing and repertoire will improve greatly. Most of all, have fun!