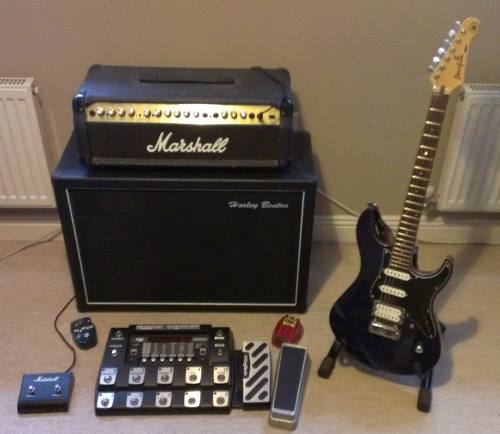 At Rockstar Guitar Tuition I offer private home studio lessons for both guitar and ukulele. If you live in my area and would like some personal tuition, you can either:
give me a call or text to book on: 07546 392 468
email me at:  hq@rockstarguitartuition.com
click here for my contact page
My home studio is based in Cradley Heath, B64 –  just a five minute drive from Halesowen, Brierley Hill, Dudley and about 20 minutes from Birmingham. Click here for details on finding me.
What you will need to bring
All equipment is provided for a lesson, so unless you want to bring your own guitar or ukulele, there is no need to bring anything, (unless you are left handed). If you'd like to learn a particular song, feel free to bring a CD in and I will work the music out for you and teach you how to play it. Also remember to bring your mobile phone and make sure it has enough memory to record videos of me playing your song or exercise. Smart phones are a fantastic aid for learning instruments.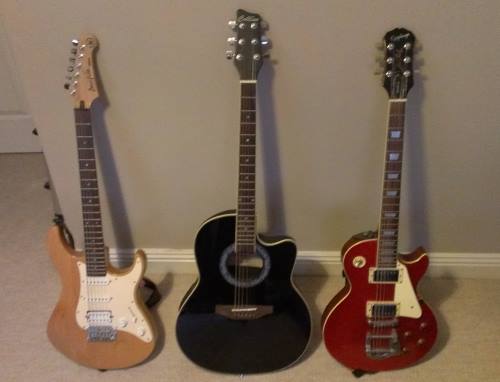 AVAILABLE TIMES: (GMT)  Subject to availability:
Monday to Friday: Lessons start from 10:00am and the last lesson finishes at 9:00pm
Saturday: Lessons start from 10:00am and the last lesson finishes at 2:00pm
If you live too far away, take a look at the Group lessons page or if you live further away  check out the Skype Guitar Lessons page. I can still teach you one to one via the Internet and it really does work! Take a look here for more details on exactly what I teach. Don`t forget if you refer a friend, you get a lesson free. Click here for more details.
Don`t forget to have a look at my blog for regular updates, tips and special offers on all things guitar.
Also, don`t forget to check out my new guitar ebook on Amazon for some great tips on improving your guitar skills.